Ever Dreamed of Editing a Novel?
5 Fast Proofreaders Needed!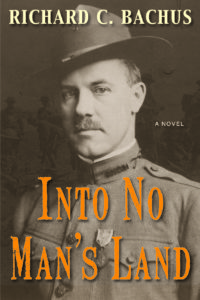 My publisher — Hellgate Press — and I are coming into the home stretch of preparing my debut novel for the printer. Into No Man's Land is just weeks away from hitting Barnes & Nobel, Amazon, and independent bookstores across the country. But I need your help!
The editing and production cycle for my book has been really fast, and I want to get this right. I'm asking anyone who would be willing to proofread the next-to-final draft of the book for any mistakes before this book goes to press.
It's too far down the road for any major overhaul of characters and plot, but I would appreciate any volunteers who would be willing to read a PDF version of the book in its laid out format and report back any errors to me within 5 DAYS!
All I can offer in return is a FREE autographed copy of the book when it comes out, a "Thank You" in the acknowledgements page and the chance to be part of a creative milestone in one writer's life. If you are interested, please contact me using the "Contact Rich" page on my new website https://richardcbachus.com/?page_id=6. Put "PROOFREADER VOLUNTEER" at the top of the message box and include your name, email address, and a few words about why you would like to help. I'll pick the top 5 candidates for the job and send them the PDF so that they can get started.
Please return your comments within 5 DAYS of receiving your electronic copy of the book. Thank you for your time!
Warmest Regards,
Rich