Log in
Register
TAKE THE HEMINGWAY CHALLENGE
Enter contest to win a FREE copy of INTO NO MAN'S LAND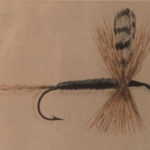 You'll get a FREE copy of a story that dares to pick up where Hemingway's Nick Adams left off. Mike Adams takes to the river to wash away his loss and land the big fish that got away. Read both "Return to Red Pine River" and Ernest Hemingway's "Big Two-Hearted River" for a chance to win my new novel INTO NO MAN"S LAND for FREE!
You must find the names of the real rivers that inspired these two stories to enter
Only one entry per month, please!
One winner per month will receive INTO NO MAN"S LAND by mail (or by hand if you're nearby).