Take the Hemingway Challenge for a chance to win a free copy of INTO NO MAN'S LAND
New Winner Every Month!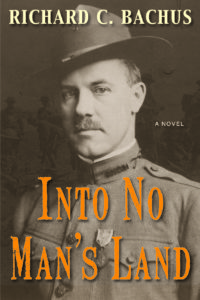 I get it. Before you decide to spend time and money on an author you may not be familiar with, it's nice to get a chance to "kick the tires" and see if you like his or her writing and stories before you dive in.
So, I'm offering you a free short story to check things out. "Return to Red Pine River" picks up decades after Ernest Hemingway's "Big Two-Hearted River" leaves off. Nick Adams' grandson, Mike Adams, is a Northern Michigan journalist heading out for an evening of fishing after filing the last newspaper story of the day. Unlike Nick, Mike is still just learning his way around a fly rod. Like his grandfather, though, Mike's memories of the past and hopes for the future are set adrift by the river, the woods, and the swamp. Like Hemingway's story, this is a fish tale that's not essentially about fishing.
As many Hemingway and fly fishing aficionados know, the story of the "Big Two-Hearted River" is somewhat of an angler's ruse to keep other fishermen away from the actual trout stream that Hemingway liked to fish when he was in Michigan's Upper Peninsula. With a little close reading, a bit of U.P. history, and a good map, you can easily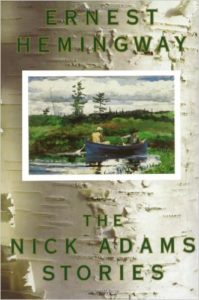 tell which river Hemingway is really writing about in "Big Two-Hearted River." In that same spirit, the Red Pine River of my story is a conjured-up version of one of my favorite Northern Michigan trout streams. I don't like to divulge my favorite fishing holes too easily, either. Local rumor has it that this river was also one of young Hemingway's real secret fishing spots.
So, here's the challenge …
 Sign up below to get a FREE copy of "Return to Red Pine River" using the sign-up box. All you'll need to access the story is a valid email address.
Bookmark the page, so that you can come back to it to enter the drawing (I'll send you a couple of email reminders with the link to the download page, too).
Read Hemingway's "Big Two-Hearted River" or do a little online research to find the name of the real river that Hemingway has in mind in his story. Here's a link to a FREE web version of Hemingway's story — http://xroads.virginia.edu/~drbr/hem_river.html. Or, better yet, buy a copy of

The Nick Adams Stories

at your local bookstore or online.
Read both stories, do a bit of sleuthing, and come up with the names for the real rivers that inspired these two short stories.
When you think you've got the two river names, follow the "ENTER TO WIN" link on the download page to enter the monthly drawing for a FREE copy of INTO NO MAN'S LAND. Enter the two names like this: [RiverRiver] (case sensitive) as the password. The Hemingway river goes first, naturally. If you're correct, then you're in and you can enter the drawing. Free shipping and no obligation to buy anything. Zip, nada! You get a free novel!